Series of pan-European legal seminars
The pan-European legal seminars will focus on specific aspects of cross-border civil and criminal law matters. They will be held in English and will be hosted by the consortium in various EU Member States. A fair balance between the topics of the seminars will be sought – five seminars dealing with EU civil law, five with EU criminal law and one with legal writing. They will be offered at two different levels, introductory and advanced.
Each event will have a duration of 1.5 days and will be attended by max. 30 participants from different EU Member States.
Civil Law
2023
Brussels
5-6 June 2023
Programme
Introductory seminar
Cross-border Civil Litigation: Facilitating the Handling of Cross-border Cases
Madrid
19-20 October 2023
Programme
Advanced seminar
Trier & Online
7-8 December 2023
Programme
Introductory seminar
2024
Sofia
14-15 March 2024
Introductory seminar
Vienna
21-22 November 2024
Advanced seminar
2025
Trier
30-31 January 2025
Legal writing
Criminal Law
2023
Bucharest
4-5 May 2023
Programme
Introductory seminar
Zagreb
9-10 November 2023
Advanced seminar
2024
Lublin
1-2 February 2024
Introductory seminar
Trier & Online
6-7 June 2024
Introductory seminar
Vilnius
10-11 October 2024
Advanced seminar
2025
Trier
30-31 January 2025
Legal writing
Series of language training events on European cross-border civil and criminal procedures
In parallel to the organisation of the purely legal seminars, a series of ten English language training events will be implemented (five focusing on EU civil law and five on EU criminal law). The legal English training events will be conducted by professional linguists together with legal experts. All experts will have at their disposal the training materials (case studies and linguistic manuals) specially developed for the implementation of these training events.
Each event will have a duration of 2.5 days and will be addressed to maximum 24 court staff and bailiffs from various EU Member States.
Civil Law
2023
Trier
25-27 September 2023
Programme
2024
Brussels
5-7 February 2024
Trier
12-14 June 2024
Brussels
18-20 September 2024
Online
2-4 December 2024
Criminal Law
Participation conditions
Registration
Participation is on selection and free of charge. The number of places available is limited. Interested court staff may register via their respective national training institutions. Interested bailiffs may register via UEHJ. Participants should have a working knowledge of English.
Travel & Accommodation
Participants will receive a fixed contribution towards their travel and accommodation expenses and are asked to book their own travel and accommodation. The condition for payment of this contribution is to sign all attendance sheets at the event.
No supporting documents are needed. The amount of the contribution will be determined by the EU unit cost calculation guidelines, which are based on the distance from the participant's place of work to the seminar location and will not take account of the participant's actual travel and accommodation costs.
Successful applicants will be sent the relevant claim form and information on how to obtain payment of the contribution to their expenses. Please note that no payment is possible if the registered participant cancels their participation for any reason.
Other services
Beverages consumed during the event, lunch(es) and one joint dinner are offered by ERA. No per diems will be offered.
---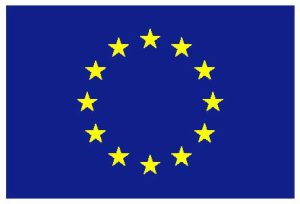 Co-funded by  the European Union